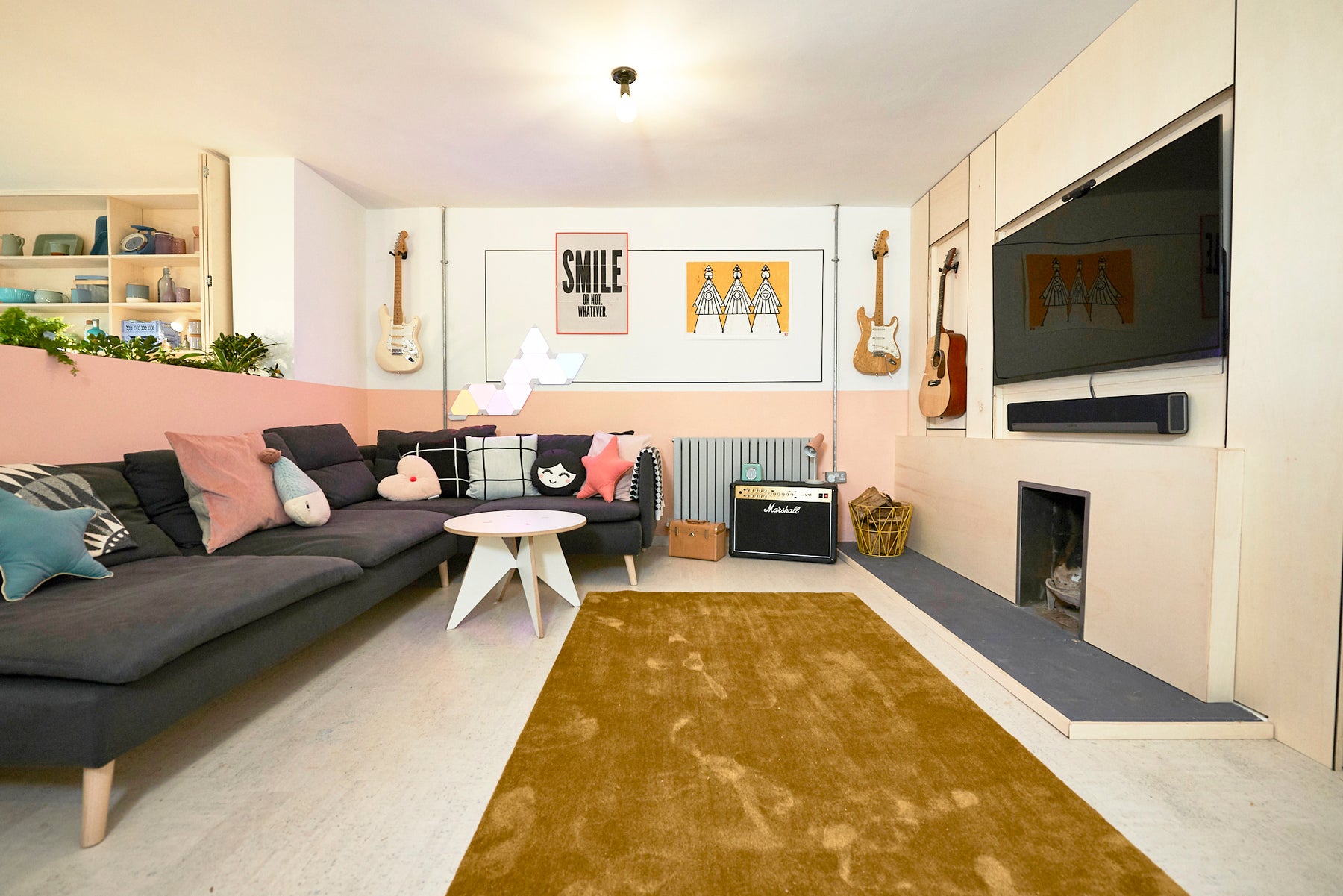 Our new living room
This room still needs a fair bit of work! 
All of the record area cupboards are made from our old Besta units, with new doors added by us. The tall cupboards are Ikea kitchen units and we reused lots of our drawers internally.  
Plywood by Hanson Plywood Contact them for a price (discounted - we bought A LOT!) 
Ceiling lights Enamel Shades £48 (*discounted) 
Wall
Cork flooring by Colour Flooring £44/m (discounted - again we bought a lot so we got a trade and volume discount) 
Sofa is Ikea - half from Facebook marketplace and half ex display from the Ikea clearance section!  
We prettied up the sofa with some Pretty Pegs legs, €66 for 4 legs (*gifted)
Rug Ikea 
Cushions were from H&M and This Modern Life 
Yoko Cushion This Modern Life £35 
Smile poster by  Nick Cranston 
Table is by Plyconic 
Wall Light is Apple 
Jimi Hendrix painting is by our friend Andy from @Buzzbox_box_studio 
TV is LG OLED (*gifted) 
Wall Stickers This Modern Life 
Washi Tape This Modern Life 
Holdie House This Modern Life