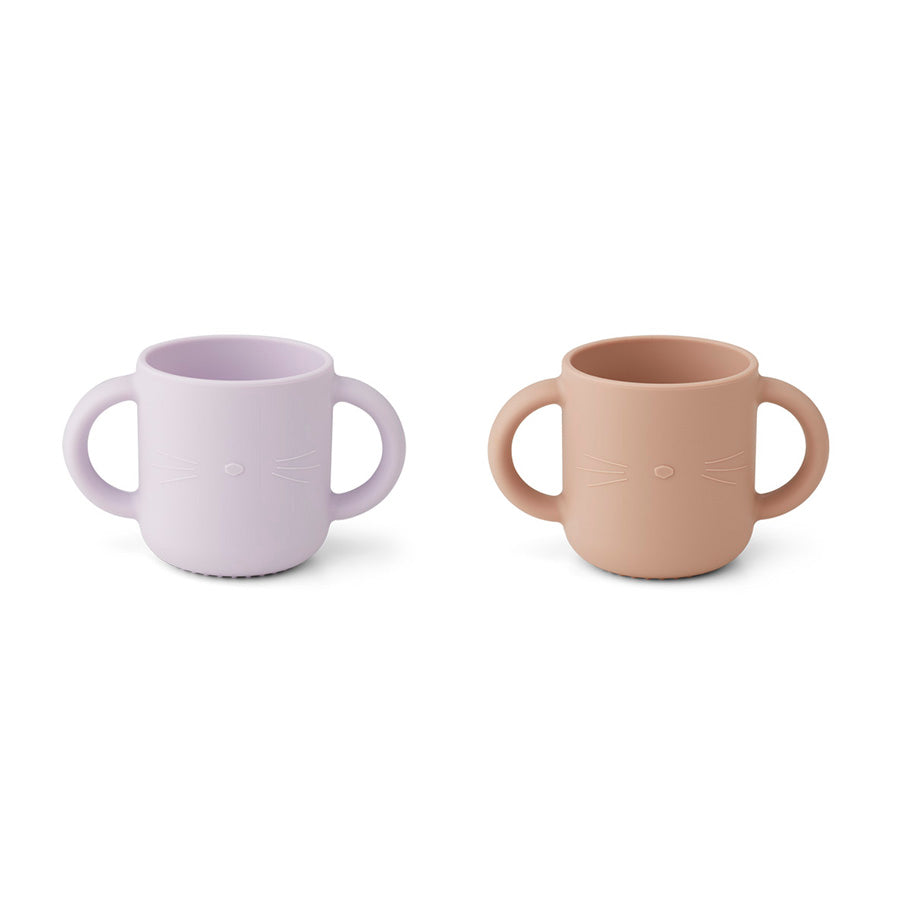 Dining . 2 Pack Easy-Grip Silicone Cups - 2 Designs
Liewood Gene Silicone Cup  . Easy-Grip  -  2 Designs 
▲ A lovely set of two children's cups made from tactile silicone, these won't break if dropped!
▲ Easy-grip handles are perfect for encouraging little ones to drink on their own. 
▲ The unbreakable silicone is eco friendly and can go in the dishwasher. It's a soft alternative to plastic or bamboo children's cups - a must if you have tiled floors...
▲ Clever design features textured non-slip bases and sweet little animal faces! 
These are also perfect for popping in the picnic basket and taking on days out and about. 
You can see the whole range from Liewood here, we have more cup colours and sets of silicone straws. 
PRODUCT INFO:
Size:

D 6.5cm, H 7cm. 160ml. 

Care:

Dishwasher safe, won't break if dropped. 


Made From:

100% silicone, some of the benefits of silicone are: 

• Free from harmful chemicals like phthalates.
• Safe contact with food: LFGB tested, tested according to EU Regulations 1935/2004. 
• Hypoallergenic.
• Soft, does not break if dropped.
• Stabile temperature when in contact with hot and cold content.
• Easy to clean.


Our testing is a safety requirement that ensure, the material does not endanger human health or change the food itself.

About This Brand: 

Liewood creates irresistible products for the modern family – from organic textile products and soft knitwear to our collection of bamboo tableware in beautiful shapes and delicate colours. All together the products create a unique, pure and simple universe. 



Their ambition

 is simple: 

to advocate slow living – creating products that will last for generations.



Liewood

 is based in Copenhagen and their universe is deeply rooted in the Nordic design tradition.