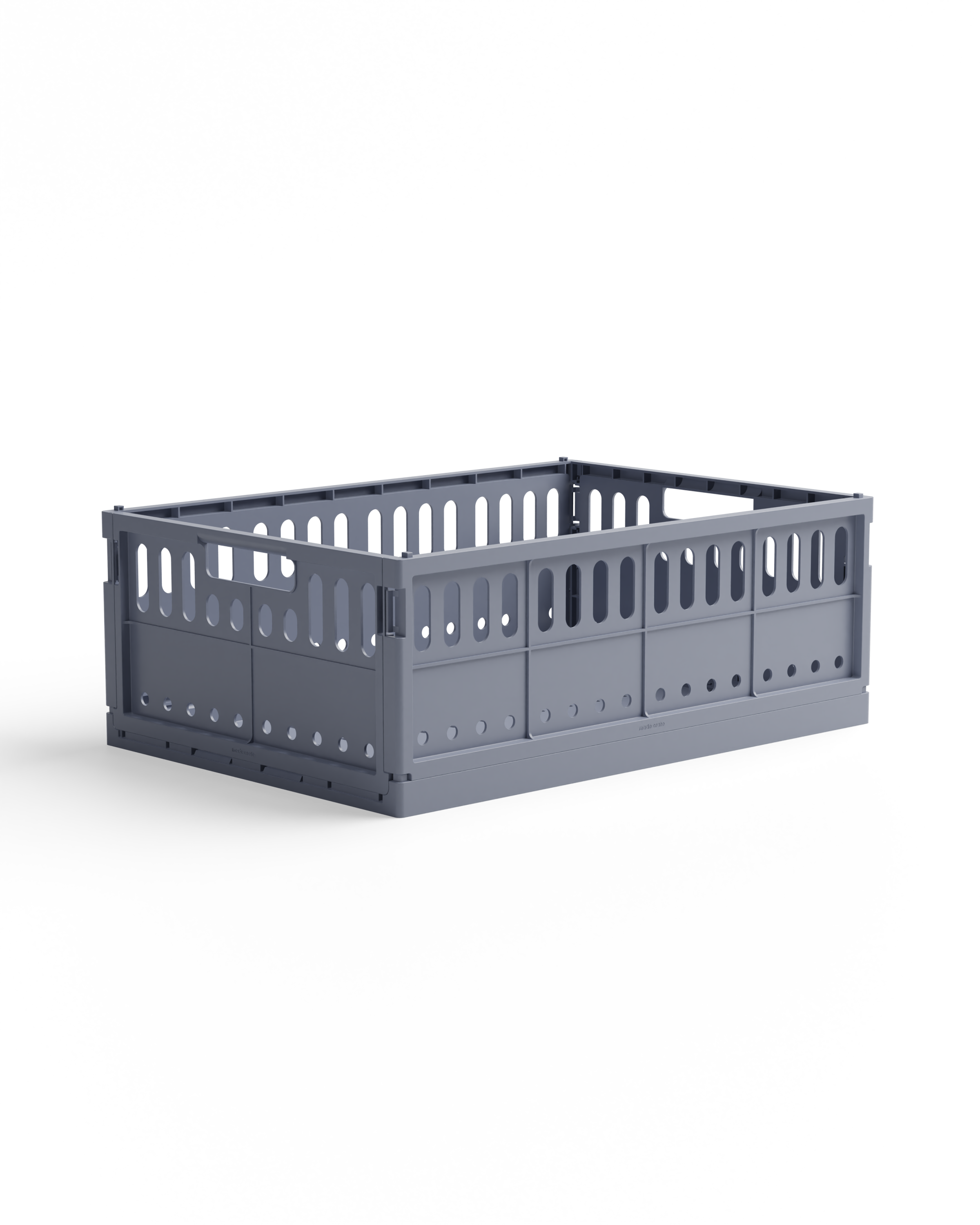 Made Folding Crate . Maxi
Mini folding crates made from 100% recycled plastic. 48 × 33 × 17.5 cm.
The Made Crates are stackable across the three sizes: Two midi crates fit on top of 1 maxi, and two minis on the midi. This way, they 'lock' on top of each other and won't tip over on your shelves. 

Made Crates are produced in Europe and are the highest quality possible.