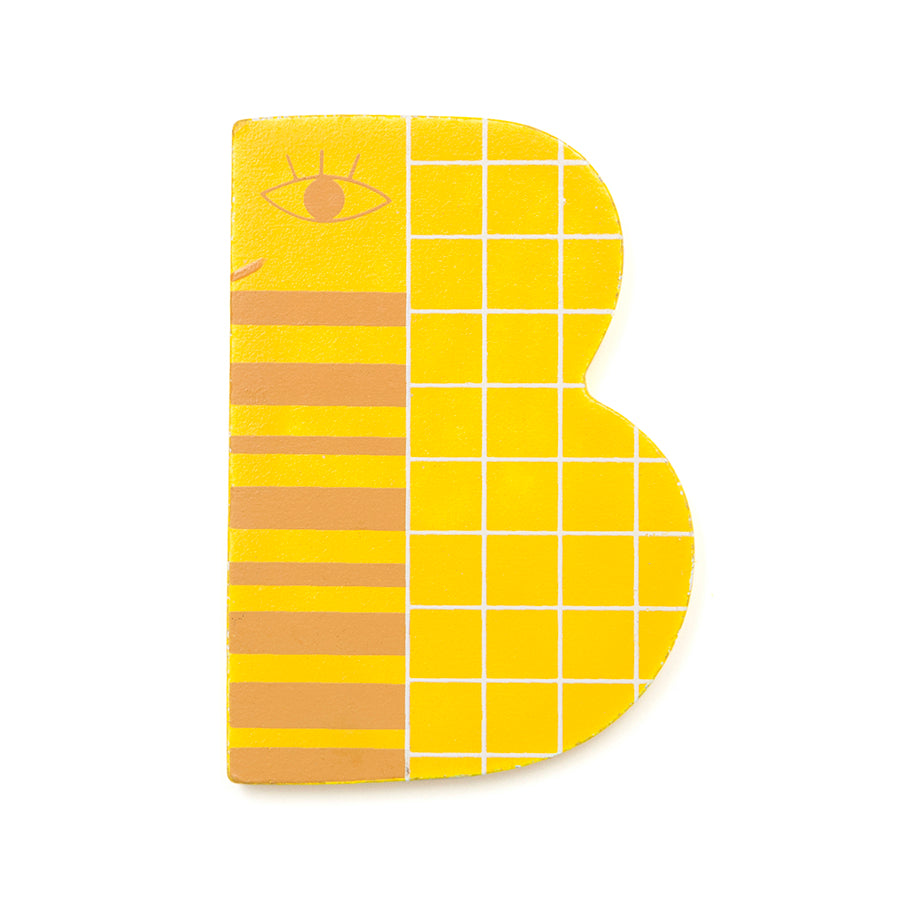 Wooden Letters . A-Z - Characters
Suzy Ultman for Petit Monkey Alphabet Wooden Letters  .  A - Z  -  Characters
Each of these fun colourful wooden letters has a unique character all of its own!
These are perfect for spelling out kids' names on their door or wall, or why not have the whole alphabet up on display in a playroom or nursery. 
Design Tips:  
▲ Spell out your baby's name on the wall of their new nursery. 
▲ Kids would love having their name spelt out above their bed or on the door to their bedroom. 
▲ Hang the first letter of each family member's name above pegs in the hallway to make sure everyone has a space to keep things neat and tidy!
You can see the whole range from Petit Monkey here. 
PRODUCT INFO:
| | |
| --- | --- |
| Size:  | Narrowest letter (I): width 2.5cm, height 6.2cm. Widest letter (M): width 8.5cm, height 6cm. |
| Instructions: | Use blue tack, blue dots or command tape to mount to the wall.  |
| Made From: | Wood.  |
| Designed By: | Suzy Ultman.  |